The project F3 aims at bringing secondary-school teachers and pupils (with a focus on girls) closer to frontier physics, while strengthening their critical thinking skills to become more engaged and informed citizens. In a society that increasingly challenges the role and the validity of science, where information seems at everyone's reach, but where sorting out reliable data from media manipulation becomes more and more difficult, scientists have the opportunity and the responsibility to open up to the public and get involved in society.
The F3 project is divided into three phases. In the first phase, researchers from the APC laboratory will meet with students and their teachers to talk about the physics of the universe. For more information…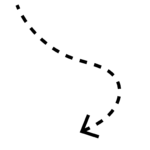 3 girls from each class are identified by the teachers to participate in a research course at the laboratory! On the programme: discovering the research professions and carrying out an experiment in the physics of the Universe. For more information…
The student researchers share and compare the results of their work during a mini scientific conference to which their families, classmates and teachers are invited. For more information…
The F3 project is financed by the Ile-de-France Région under the programme « La science pour tous ».